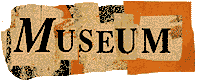 ---
The catalogue

The Primo Conti Foundation is situated in fifteenth century Villa "Le Coste" at Fiesole; the villa, which was the home of the Master for many years, was bought in 1945 and later donated to the Region of Tuscany in order to create the Foundation itself. The Foundation came into being in 1980 and was the realization of a dream that Primo Conti had had for many years "to preserve the memory and testimonials of the most important innovating movements in the Twentieth century".
The Centre of historical avant-garde documentation and research is divided into two sections: the Museum, which contains the work of Primo Conti, and the Archives.
Over sixty oil paintings and one hundred and fifty drawings by the Master are on display in the Museum, which was opened to the public in 1987, thanks to the sponsorship of the Cassa di Risparmio Bank of Florence.
The Archives, situated on the upper floor of the villa, contain several collections that together form the documentary section of the Foundation and which belonged to the protagonists of Italian culture of the early Twentieth century: they include the extremely rich archives of Papini, Conti, Pavolini, Carocci, Lega, Venna, Contri, Meriano, Sanminiatelli, Balilla Pratella and an important collection of books on Futurism.
All in all, this patrimony boasts over one hundred thousand documents, including letters, manuscripts and photos of the period.
The rich collection of Futurist magazines, newspapers and periodicals is also of notable historic and literary importance: these include the 1909 edition of "Le Figaro" in which the first Futurist poster was printed, the complete collection of original Futurist Posters, the initial series of the magazine "Noi", with Enrico Prampolini's first wood engravings and the complete series of the small Florentine magazine "L'Enciclopedia", considered to be one of the rare examples of the Italian "Dada" style.
As an entity, the Museum and Archives represent a unique Centre in Italy for the scientific study and reconstruction of the historic Avant-garde that was to become so profoundly rooted in the literary and artistic movements of the period.

The documents
How to visit the Primo Conti Museum and the Archives of the Primo Conti Foundation.
Archive opening hours: the Primo Conti Foundation Archives are open to the public on Mondays and Thursdays from 9am to 1pm and from 2pm to 5pm and on Tuesdays, Wednesdays and Fridays from 9am to 1.30pm. Admittance to the Archives is only on written request and after having booked telephonically beforehand.
For further information contact the Primo Conti Foundation, Via G. Duprè 18 - 50014 FIESOLE - Telephone +39 055 597095 fax +39 055 599200
---
---

Fondazione e museo Primo Conti
Via G. Duprè 18 - 50014 FIESOLE - Telephone +39 55 597095 fax +39 55 599200

---

---


©MEGA Via Lombroso 6/5 a
50134 Firenze
fax +39 055 412931
Email mega@mega.it