by Sandro Pintus

The proof that this painting is by Giotto
was found during its restoration

It was not at all easy to be absolutely sure that this valuable painting was by Giotto. How did the experts come to the conclusion that it was by this artist? What finally convinced them of its true attribution was the halo of the Madonna, painted so masterfully that it could only have been carried out by Giotto da Bondone.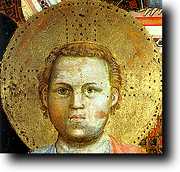 Giotto da Bondone

Several lightly drawn images (like the gryphon or other imaginary animals and grottesque figures), not one of which is alike and naturally carried out by hand, can be picked out on the gold leaf of the halo. Only a sensitive and precise painter like Giotto would have been capable of carrying out such a difficult operation without ruining the extremely delicate layer of gold leaf. This magnificent painting is today back in place and has been able to provide its restorers and lovers of art a great deal of information that would have otherwise been impossible to acquire without its restoration.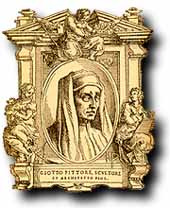 Giotto da Bondone

The painting can now be admired in the new museum in the church of Santo Stefano a Ponte, where it was originally damaged, just a short distance away from the Ponte Vecchio. See also: The Madonna by Giotto-Restoration techniques The Madonna by Giotto, restored after the explosion of the bomb at the Uffizi





FAN-Florence ART News
a cura di
Silvia Messeri & Sandro Pintus