by Sivia Messeri


The history of the Carrara Academy of Fine Arts

The Academy of Fine Arts stands in on old building seeped in history in the old city centre of Carrara, close by the Cathedral. Founded in 1769 by Maria Teresa Cybo d'Este, Duchess of Massa and Princess of Carrara, the Academy was created in order to encourage the development of the arts as well to give additional support to the marble trade and industry. The first few years after its opening did not bring particularly gratifying results though this was mainly due to the fact that there were very few students, a mediocre teaching staff, the really decrepit state of the studios and teaching equipment and, as often happens, serious finacial difficulties, with the result that the Academy did not play a particularly important part in the cultural and economic life of Carrara.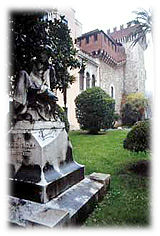 The Carrara Academy of Fine Arts
(photo by Maurizio Berlincioni)

However the first step had at least been taken and then, during the years of the French occupation, in 1805, to be exact, Elisa Buonaparte Baciocchi, Princess of Lucca and Piombino and later of Massa and Carrara, carried out a large number of measures that aimed to encourage and regulate the work of the marble quarries, as well as to promote Carrara as the most important town for the production of marble and sculpture in Europe. During this time she also moved the headquarters of the Academy to the building next to the castle and palace which it still occupies today.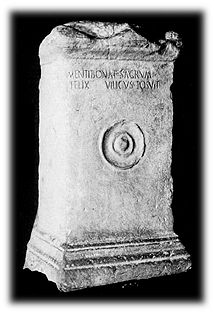 The Altar dedicated to Mens Sana

The Carrara Academy at present contains a series of archeological remains, among them an altar in white marble dedicated by "vilicus Felix" to the "Mens Bona", or "Good Mind", protector of mental and physical health, which was discovered in 1865 in the quarries at Colonnata. Apart from its important collection of plaster casts, the Academy also possesses a valuable collection of original sculptures and copies of sculptures. The collection includes numerous casts by Canova and other artists who worked in marble at Carrara but, above all, possesses a series of late 19th and early 20th century plaster models. The plaster cast collection , one of the important departments at the Academy, is divided into two extremely interesting sections, one containing the work of modern sculptors and the other examples of the work of the Institute's finest students. See also: High technology, cultural events and European vision at the Carrara Academy of Fine Arts



FAN-Florence ART News Email: csplanet@comune.firenze.it